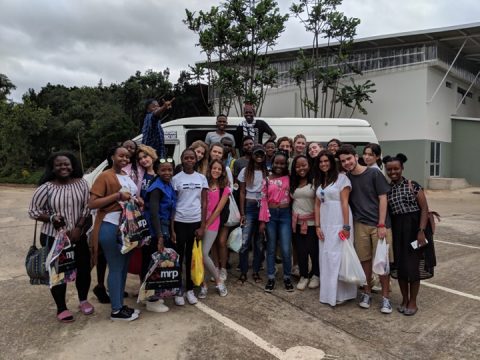 We're over halfway through our course now, so we decided to start this morning on a relatively light note. We gave participants the opportunity to spend the morning in Mbabane, at the mall. It was great to get out of our Waterford bubble for a bit and explore our host city. Participants went wild at the grocery store, savoring all manner of Swazi snacks and stocking up for the coming days. Some went to a local church, and were even asked to officiate the closing ceremonies! They were back in time for lunch, but some definitely sneaked in boxes of pizza and fried chicken.
In the afternoon, we had a couple of inspiring guests speakers to speak with our participants about creating change in their communities. We welcomed Phila Dlamini, a youth activist. He talked about growing up with his grandmother, who cleaned the post office, and how his thirst for education lead him from a very meager upbringing to success. Additionally, we were joined by Fanele Chester Fakudze, founder of The Knowledge Institute, which finds and shares scholarship opportunities for youth in eSwatini.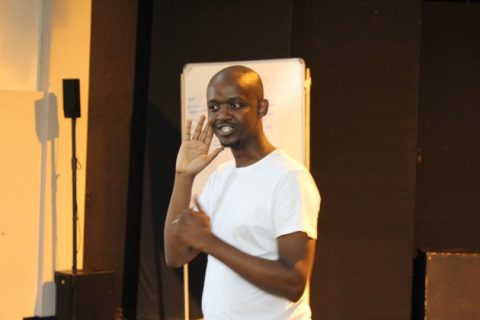 Both were young people who saw a problem, and decided to do something to fix it. Fanele, for example, was just a senior in college when she founded The Knowledge Institute. They talked to our participants about finding ways to make change now, even at the smallest level of their family or community. Problems can sometimes feel so big and overwhelming that they lead to action paralysis, but both speakers empowered our participants with the tools to take steps towards finding a solution.
We ended the evening planning for our community stay visits which start tomorrow. For the next three days, participants will be off-campus, in groups, visiting various communities and working on community service projects. There will be stays at:
Mpaka Refugee Camp
, where participants will be working with the camp youth
Mahamba Gorge
, where they will be building a hiking trail
St. Phillips Orphanage
, where they will be helping with a painting project
Vusumnofto Child Development Center
, where they will be learning about the programs the organization provides
Guba Organic Farm
, where they will be working and learning about permaculture
Since we will be off-campus, we will not have wifi until Wednesday. So we will have to say goodbye to the blog for a few days. We promise to give you a full update when we're back!