The course will be held at the Waterford Kamhlaba UWC in eSwatini in 2021. The location is pivotal to the course—being in eSwatini gives us unique insight into both the promises and pitfalls of development.
The course is facilitated by a diverse and professional team from around the world, most of whom are alumni of UWC schools or short courses themselves. In addition to academic expertise, they also have on-the-ground experience working in development.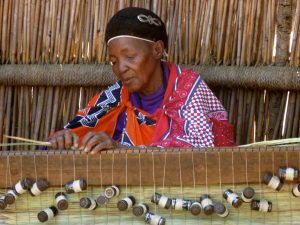 Topics covered include:
Development theory

Social entrepreneurship

Development and gender/women's health

Environment and sustainability

Arts and creativity

Education and youth

Activism
Special features of the course:
In-depth introduction to eSwatini

Projects with the local community

NGO visits

Theme days key issues in development

Project development & management
For questions about the programme, please contact us at programme@togetherfordevelopment.com.
Costs
The total cost of attendance of the Short Course varies according the region you come from.
– If you are a resident of eSwatini the cost is E3000 (SZL)
– If you are a resident of any other African country the course fee is €600 (EUROS)
– If you are a resident of any other country outside Africa the course fee is €800 (EUROS)
Please note: Course fee does not cover any travel/visa related expenses, however, a limited number of partial and full scholarships are available.
The fee includes room and board for the duration of the course, transfers to and from Johannesburg airport, and all community visits and other activities. 
Please note that it is cheapest and most efficient to fly to Johannesburg rather than directly to eSwatini. We will pick up and drop all international students to the airport.
Financial Aid
Some financial aid is available for participants with demonstrated need, and we will provide advice and support to all participants wishing to raise funds for their participation. Please note all applicants are welcome to apply for scholarships to cover programme costs, but travel scholarships are only available for students applying from Africa.