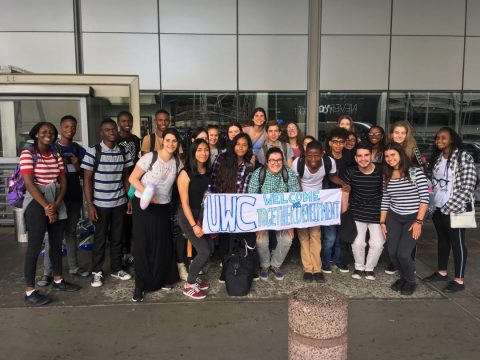 They came by bus. They came by plane. They came by kombi. Some even came by foot. But they're all finally here, and we couldn't be more excited!

The local students arrived first, and they're a wonderful, energetic bunch. First meetings can sometimes be a little shy and awkward, but not for this group! They were talkative and energetic right from the start, joking and laughing with each other. After setting their stuff down in their rooms, they jumped right into introductions and games, and our own Together for Development version of speed-friending.

Then halfway through dinner, the bus from Johannesburg arrived, bringing the wearier travelers from further away. Despite their long journeys, they were perfectly game and willing to indulge us in a few introduction games.

Everyone has now been shown to their rooms and are getting some well-earned rest.

But although the participants have arrived on campus, they haven't yet really had the chance to fully experience the campus, because it's been covered all day in a thick sheet of fog. All the edges of the campus seem to fall off into nothingness; you wouldn't even know we were flanked by a beautiful hill. It may be trying its best, but not even the thickest fog has been able to dampen to mood!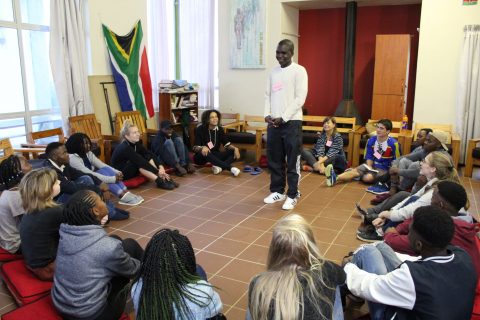 Our participants come from a wonderfully diverse range of places. Among others, we have participants and coordinators representing:
Argentina
Botswana
Brazil
Burkina Faso
Burundi
Canada
Chile
Denmark
DR Congo
eSwatini
Ethiopia
France
Germany
India

Italy
Japan
Kenya
Latvia
Morocco
Namibia
Norway
Peru
Portugal
Rwanda
Sweden
Tanzania
The Netherlands
Uganda
UK
United States
Zambia
Zimbabwe

Hopefully tomorrow the sun will oblige, but whether or not it does, we're excited to start building our community and learning from each other.