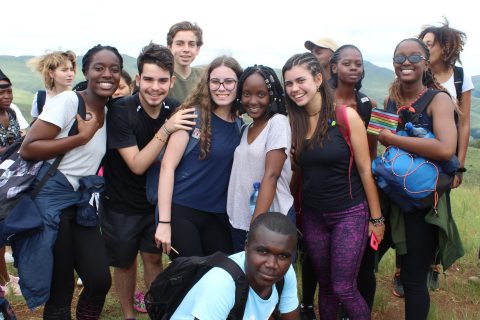 Together for Development is about many things, from building a community of young change-makers, to building friendships, support systems, and of course, lasting memories with people from different cultures, countries, and backgrounds. But it's also about challenging yourself. And as we went hiking in Malolotja Nature Reserve—a highveld conservation area, covered with grassland, forested ravines, and upland hills, every participant got to challenge their bodies in the same way we've been challenging our minds these last few days.
Participants had to choose between two challenging hikes—one about 3 hours long, and the other, around 5 hours long. As we boarded the kombis for trip to the reserve, there was a palpable sense of anticipation and trepidation in the air. Would they be able to do it? Curiosity kept the enthusiasm afloat. But all caution was thrown to the wind as soon as we got to the park and ran across herds of zebra, blesbok, and warthogs. Not to mention the breathtaking green blanket of grass covering the high mountains of Malolotja.  After a brief safety talk, participants were divided into groups, and were on their way!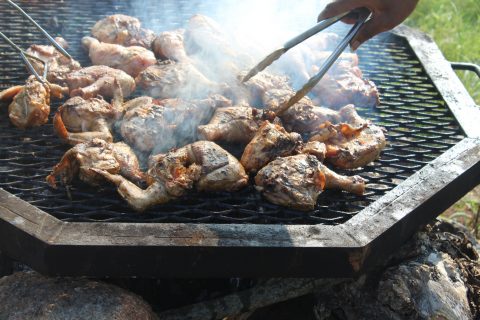 It wasn't easy, but the walk to Malolotja Falls was beautiful. We were surrounded by wonderful scenery and towering ancient rocks on both the left and right. To keep spirits up under the scorching sun, participants sang hymns, told jokes, regaled us with hilarious stories, and look frequent food and water stops. We ended at a common meeting point where we were treated to a delicious braai, made even more delicious by our ravenous hunger. It was a long and intense day, but participants learned just how much they're capable of. And despite the exhaustion, absolutely everyone is really proud of themselves. And as facilitators, we couldn't be prouder of them!