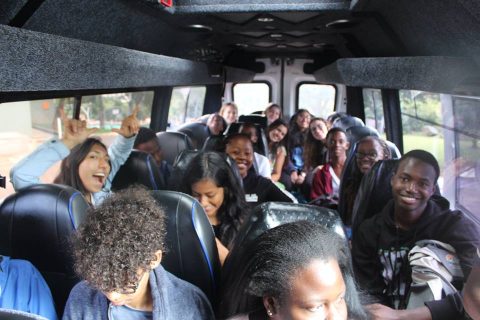 After a memorable day yesterday, today had a high bar. To meet it, we decided to take the group off-campus to explore Manzini, the largest city in eSwatini. As we began our descent from our mountainous home at Waterford KaMhlaba, participants broke out into a high-spirited rendition of Shosholoza. The hot weather became a sign of our arrival in Manzini. We had left winds and drizzles behind and prepared ourselves for the "town challenge" – a treasure hunt across the city.
Participants were divided in groups and given different series of clues which all culminated a final meeting point. Highlights included interactions with local Manzinians, a visit to the local mosque, and learning how to say candy in siSwati at the candy shop at the mall. It's been a while since we saw so many people! Or so much traffic! The activity was all about fun, teamwork and the creation of memories! After all groups had completed their challenge, it was a visit to Manzini Market for a little shopping of handicrafts and souvenirs.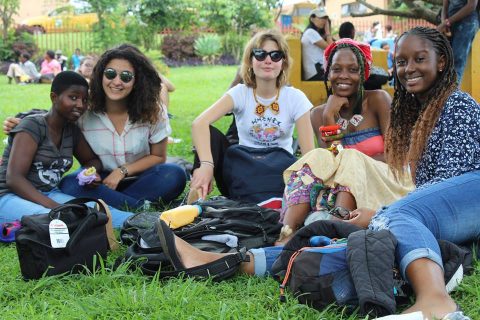 The weather had accumulated enough strength to rain, so we moved indoors to visit local NGOs. The groups visited Rock of Hope, a local LGBTQ organization, Salvation Army, eSwatini Information Centre, which provides educational resources to youth, and International Health Resource Service, a mental health support center. Participants learned how the organizations contribute to development, including inspiration for how young people can make a lasting impact in their respective communities.
Everyone gathering back on campus for a meal and umbrella groups meant the day was almost over. We ended the night with a very powerful and moving talk by Benjamin, one of our short course alumni who is a refugee from Rwanda. He talked about his difficult, but awe-inspiring journey from refugee to student at an international IB school in Israel, and the role the short course played in his success. In the face of unimaginable odds, Benjamin has persevered, and we are honored to call him one of our own.